Erftstadt is a city formed in 1969 from the consolidation of 14 communities in the Rhein-Erft District in Nordrhein-Westfalen. The population is about 51500. The name comes from the river Erft which shapes the region.
Erftstadt is located 20 kilometers southwest of Köln and 25 kilometers northwest of Bonn. The city covers 120 square kilometers of which about 20 is built up. It borders directly on the Rheinland Nature Park, a recreation area recultivated with forest and lakes that was previously a mining area for brown coal. The many facilities: swimming, sailing, canoeing, fishing, jogging, cycling, offer much opportunity for recreation.
The city administration is in Liblar.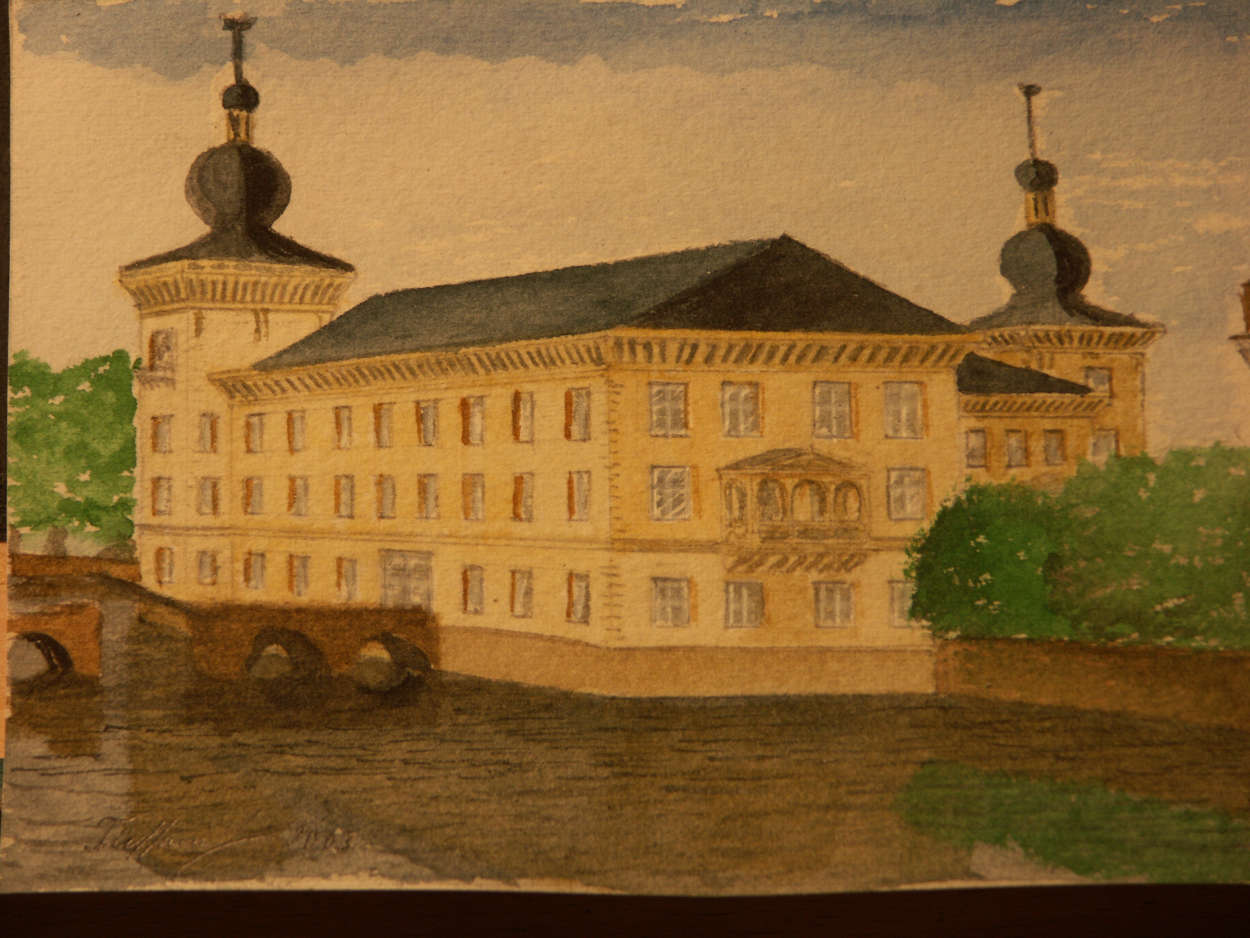 Schloß Gracht in Erftstadt-Liblar
The home page for Erftstadt is at www.erftstadt.de